How UCP Streamlines Communication : A Visual Explanation

Exploring the Key Features of UCP Fire : Enhancing Law Enforcement and Public Safety
UCP (Unified Communication Platform) Fire is a comprehensive system that leverages cutting-edge technology to enhance law enforcement and public safety. One of the unique aspects of UCP Fire is its flexibility. Users can easily add or remove features based on their specific needs.
Our Team
Fire Departments can introduce their command and list out the support services the department provides.
Request A Fire Station Tour
Citizens can put in a request to tour a local fire station.
Safety Tips
The fire department can list out safety tips and provide information on the app.
Hazmat/Fire Inspection
Citizens can request a fire or hazmat inspection.
Staff Communication
The fire mobile app can communicate with all of the firefighters or stations or individual firefighters.
Request Fire Education
Firefighters can come to local schools by request to talk about fire education.
How citizens can use the UCP Fire App
Every citizen deserves to feel safe and secure in their community. While many fire departments have a social media presence, not every citizen is online. Plus, algorithms make it likely that even citizens who follow your department's social media do not see your posts.

Misinformation is abundant on the internet. Our UCP fire department app directly connects firefighters with law-abiding citizens to provide factual information, eliminating confusion and reducing the chances of rumor mills forming.
Infrastructure Certifications : Our Commitment to Hosting on Industry Recognized Standards.
About StackBench
SB is the product arm of Confianz Global inc in Charlotte, a 15 year old software development company building and supporting complex enterprise solutions for SMBs to large corporations. We are proud of what we do and have a genuine passion and love for improving the lives of men and women in service. We are a 100+ staffed team with customers across the United States, Europe, and the Middle East. The people in charge are trained on our solutions; they are also retired cops. You are not dealing with third parties or waiting on a phone IVR. We support our customers via email and phone.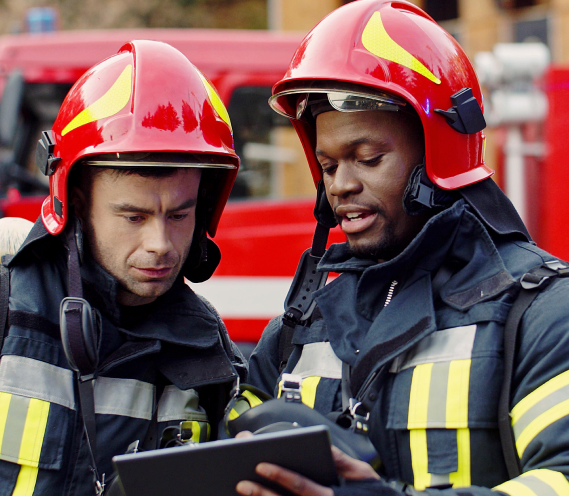 Yes. UCP Fire department app is specially designed for your department to communicate internally and externally in a secure way.
Yes, UCP Fire Department App is designed to broadcast critical information to citizens. Every citizen who downloads the app will get the broadcasted updates in real-time.
Yes. Our vision is to listen to every agency and build new and innovative features that will be available to all agencies.
Yes. We are open to working with your agency if you need special customization.
Yes. Our UCP Fire Department App has a native iOS app made available on the agency's Apple App Store account.
Yes. Our UCP Fire Department App has a native Android app made available on the agency's Google Play Store account.
We have considered all the security measures to protect your agency's confidential data. Data between the UCP Fire Department App server and the iOS and Android apps are encrypted. The backend system has granular access controls and is accessible only via a whitelisted IP. On top of that, multiple login attempts will be blocked. We also have enabled OTP (One Time Password) for every login to the backend or the mobile app.
No. Currently, we are only selling in the United States. If you are interested in using our product from a different country, please email [email protected]
At Stackbench, we want to make the solutions available for small departments and larger ones. Our pricing is affordable and depends on the number of firefighters assigned to your department.
This is a new product from StackBench, but our parent company Confianz Global Inc services more than 150+ customers. The UCP application performs the same service as our competitors at a competitive price. We provide great service, and you will get personalized service with the contract.
Yes, StackBench will retrofit the application to fit your department's requirements.
Yes, Ken Schul will set up an appointment with you at a convenient time. The process can be done on Zoom and will take approximately 15 to 20 minutes, depending on your questions.
Approximately six weeks is required to set up the Fire Department App for your department. The majority of the time is to get the app approved on Apple App Store and Google Playstore.
Yes, all information is archived when you use Fire Department App for your department. How long the data is stored/archived will depend on your department's requirements and State Law.
Yes, the fire department app is 100% free for citizens to download from the Google Play Store or Apple App Store.
Yes, we will provide the marketing package to put on your social media sites and departmental websites to attract your citizens to download the app.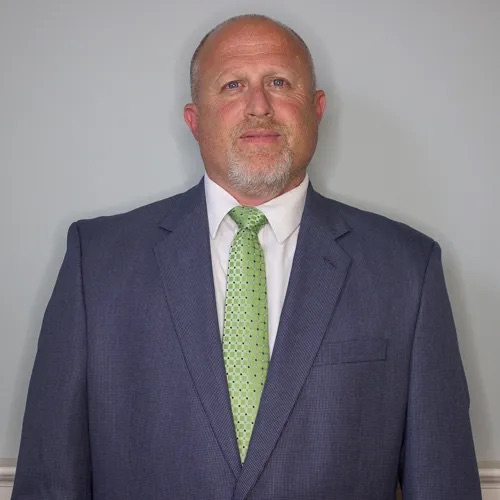 Stackbench and Ken have been available to assist me any time that I have needed them. They are open to ideas that are tailored more to our department needs and assist in ensuring that our needs are met. They have treated us as a family member or close friend since the first day we met. The UPC App is simple and easy to use while also allowing me to put a lot of information out to our department as well as our community. Everyone I have spoken with about the app tells me how user friendly it is and it is so easy to navigate. I will be using the app to alert the communities about any emergency situation that may arise that may affect the community. It will not only be used to pass on criminal incidents that may be occurring, but will also be used to keep the community informed of any road closures, traffic situations, etc.
Chief Tony Flowers
Marion Police Department, SC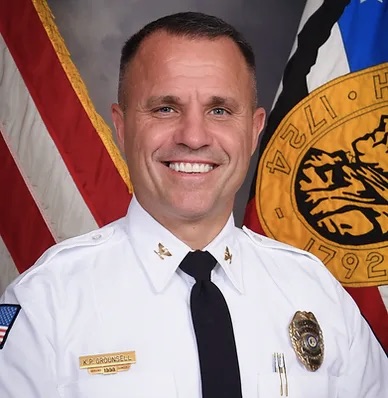 "Ken and the team at StackBench have been amazing to work with. We can call them any time day or night and they are always ready to assist. We love the app design and the ease at which it takes to learn to add/change data. We most enjoy the fact that the app can be personally configured/designed to meet the needs of our department. We use the app to spread awareness about our department, events, programs and real time public safety bulletins. The fact that we can receive crime tips, set up extra patrols on houses/businesses and send out messages to all employees are just a few more of the reasons we are very pleased with the UCP app. We highly recommend this based upon ease of use, price point and customer support."
Chief Keith Grounsell
Laurens Police Department, SC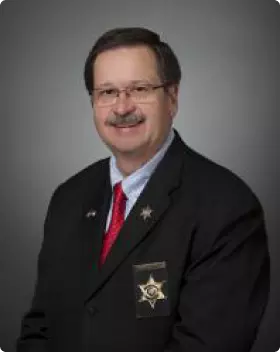 Before we implemented the Sheriff's app from Confianz Global, we were using pagers to push critical information to our team. Using the Sheriff's app, we are able to communicate internally and externally seamlessly and efficiently.
Sheriff. Alan Cloninger
Gaston County, NC
Do You Still Have a Question ?